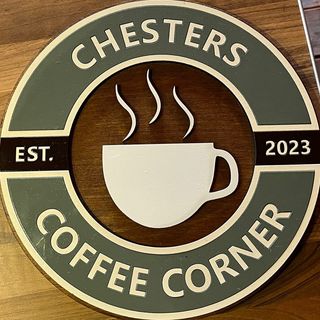 Chester's Coffee Corner is now open for Coffee, Teas, cold drinks and snacks.
We've invested in the finest coffee beans (Atkinsons) and barista machine to serve you with the best coffee in New Longton.
Currently we offer a dog-friendly walk-in, take-out service in our cosy log cabin which is situated at the entrance to our yard.
We're just 50meters away from Chester's Dog Walking Field and welcome you and your pooch anytime.
Of course you don't need to be a dog owner to shop at our cabin.
Opening Hours (Winter)

Monday 9am - 2pm
Tuesday closed
Wednesday 9am - 2pm
Thursday 9am - 2pm
Friday 9am - 2pm
Saturday 9.30am - 1pm
Sunday closed

We're on Instagram